Answers from an Actual Lawyer
Related articles:
Note that this is general information, not legal advice, and does not form an attorney-client relationship. Please consult a specialized lawyer to address specific legal issues!
"Can I use this music?"
"What about this art I found for my episode cover?"
"If it's under 30 seconds, doesn't the copyright not count?"
"What about fair use?"
We get these kinds of questions from podcasts a lot–is it legal, or okay, to use this music or image or this audio clip for my podcast?
There's nothing we like more than a handy infographic, so our design team made one for your reference!
Check it out below, or download the clickable PDF here!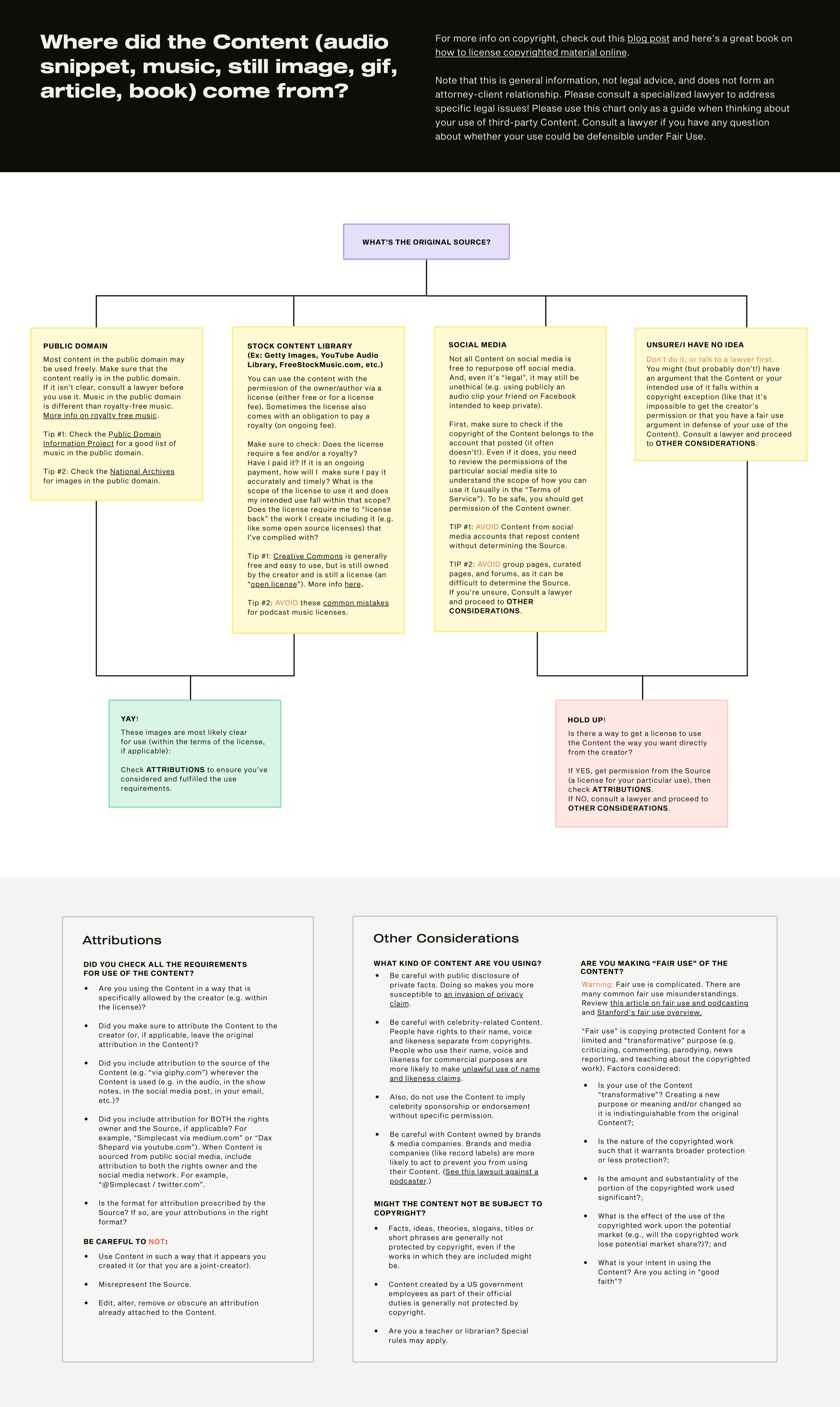 Information and resources referenced above:
Royalty-free music
Public Domain Information Project
National Archives
Creative Commons
Open license
Common music license mistakes for podcasters
Invasion of privacy claims
Unlawful use of name and likeness claims
Podcaster lawsuits
Fair use & podcasting
Standford fair use overview