On June 27, "An Extraordinary Evening for Podcasters of Color" took a powerful swing at shaping the culture of podcasting. Jay Connor (@deathtoadverbs), founder of Extraordinary Ideas and co-host and producer of "The Extraordinary Negroes" podcast, presented the evening and moderated an insightful panel with a single goal: to ignite a discussion about the wholesale changes necessary to achieve equitable treatment within the podcasting industry.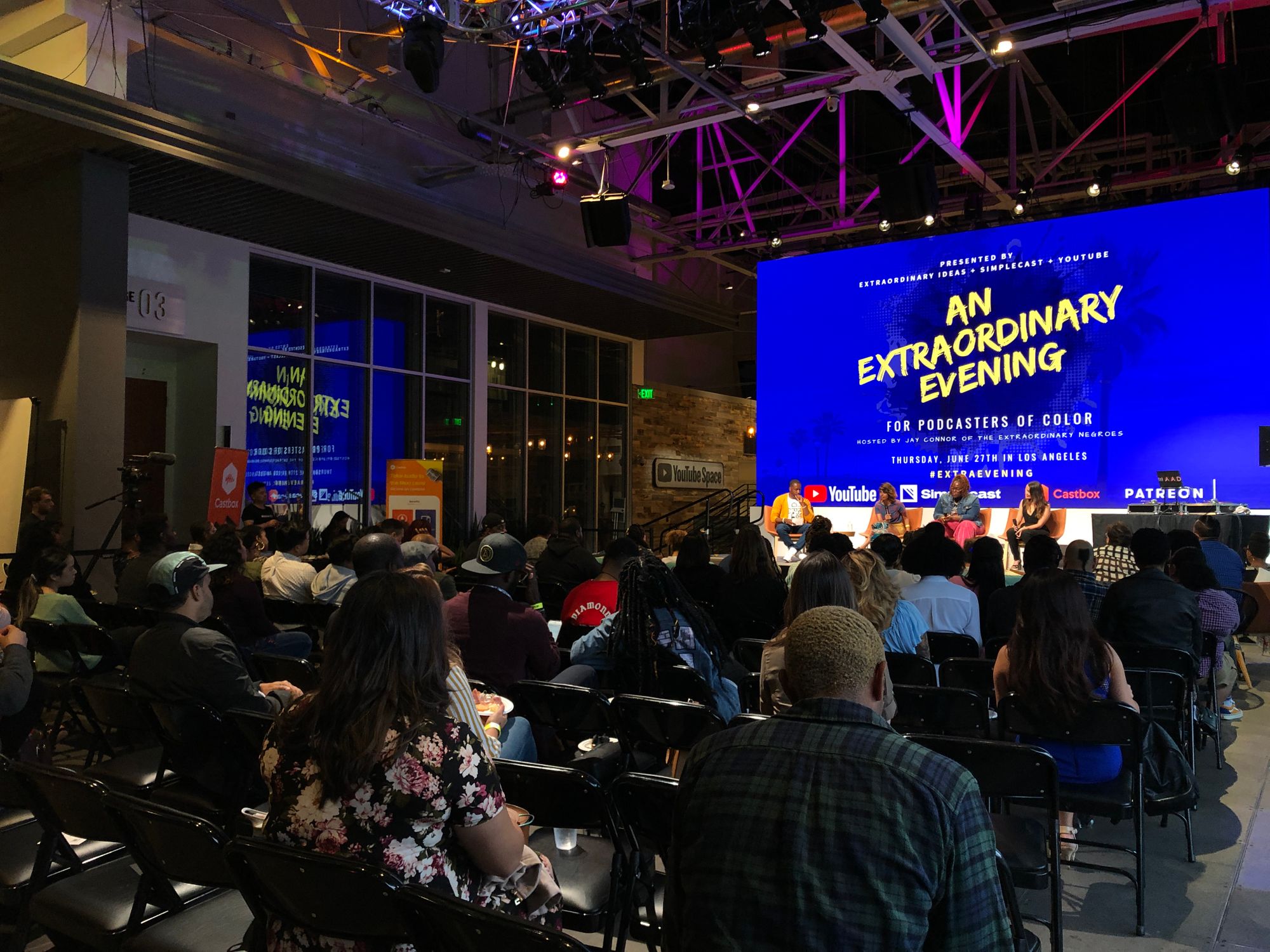 This second event of this series, hosted at the YouTube Space–Los Angeles, invited podcasters to mix & mingle, and then engage in highly-relevant programming that featured female voices from underrepresented communities in the growing ubiquity of podcast creators.
The intentionally inclusive panel featured: Amber J. Phillips (@Amber_Abundance) of "The Black Joy Mixtape", Mischa Euceph (@meuceph) of "Tell Them I Am", and Diosa Femme (@la_diosafemme) of "Locatora Radio". All shared lessons learned and highlighted their unique experiences.
I felt energized as I exchanged info with other podcasters looking to reconnect beyond the event. I also felt fortunate because yours truly won the raffle prize; a brand-new mic. Thank you, Simplecast!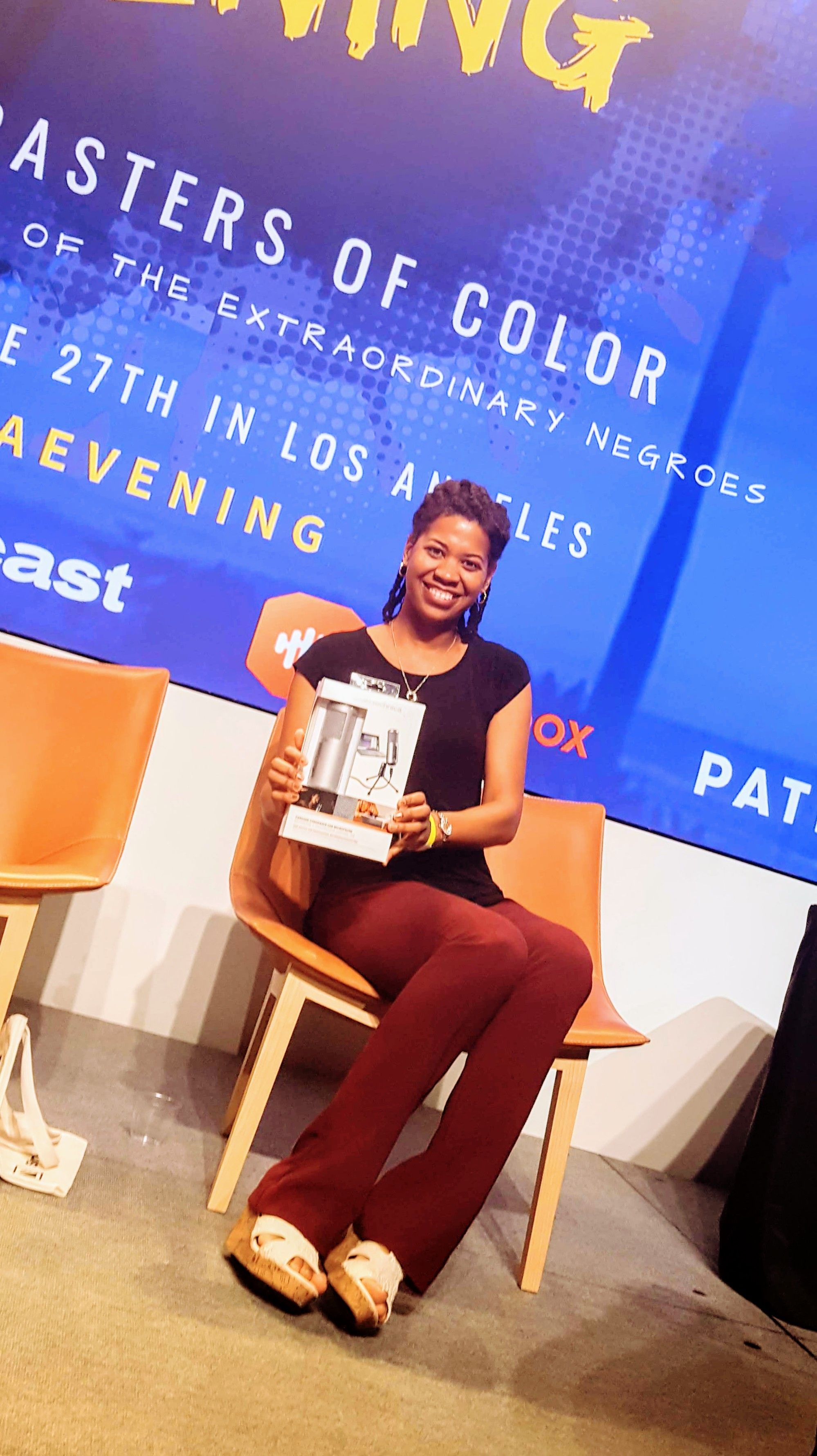 If you missed this event you can still level up and make extraordinary connections with these takeaways.
Start Now
"We are in a moment right now, with a lot of stories to tell." —Amber J. Phillips
There is no rule that podcasts can't reflect conversations as they happen specifically around you. Amber's take on current events instantly pulled the audience in. You likely have some stories and a message to share. What better reason is there to get on that mic and draw in listeners in a way that only you can?
Listen to Yourself
"No one is going to believe in you more than you." —Jay Connor
A lot of us tend to wait for permission to start something new. What are we waiting on? Someone else to grace us with an official nod to go ahead? You likely already have what you need. The message, access to the right equipment, your passion, and a real belief in your podcasting mission will set you onto the right path.
Use your Uniqueness
"Being a podcaster of color is definitely an advantage." —Misha Euceph
Use data and present demographic numbers to position your podcast as an investment opportunity. Misha found success by making the effort to highlight the value of a community that was otherwise ignored by mainstream sponsors.
Spread the Word
"Push your creative content. Post multiple times. Post quotes. #audiograms, etc. Implement this now!" @la_diosafemme
Don't be shy! You've made all this effort to podcast so let us know you are out there. That gut feeling pulling you toward sharing your podcast? Listen. Listen and connect to more podcasters of color. What is holding you back?
Go ahead. Produce your podcast. Get it out into the world and let others hear your message.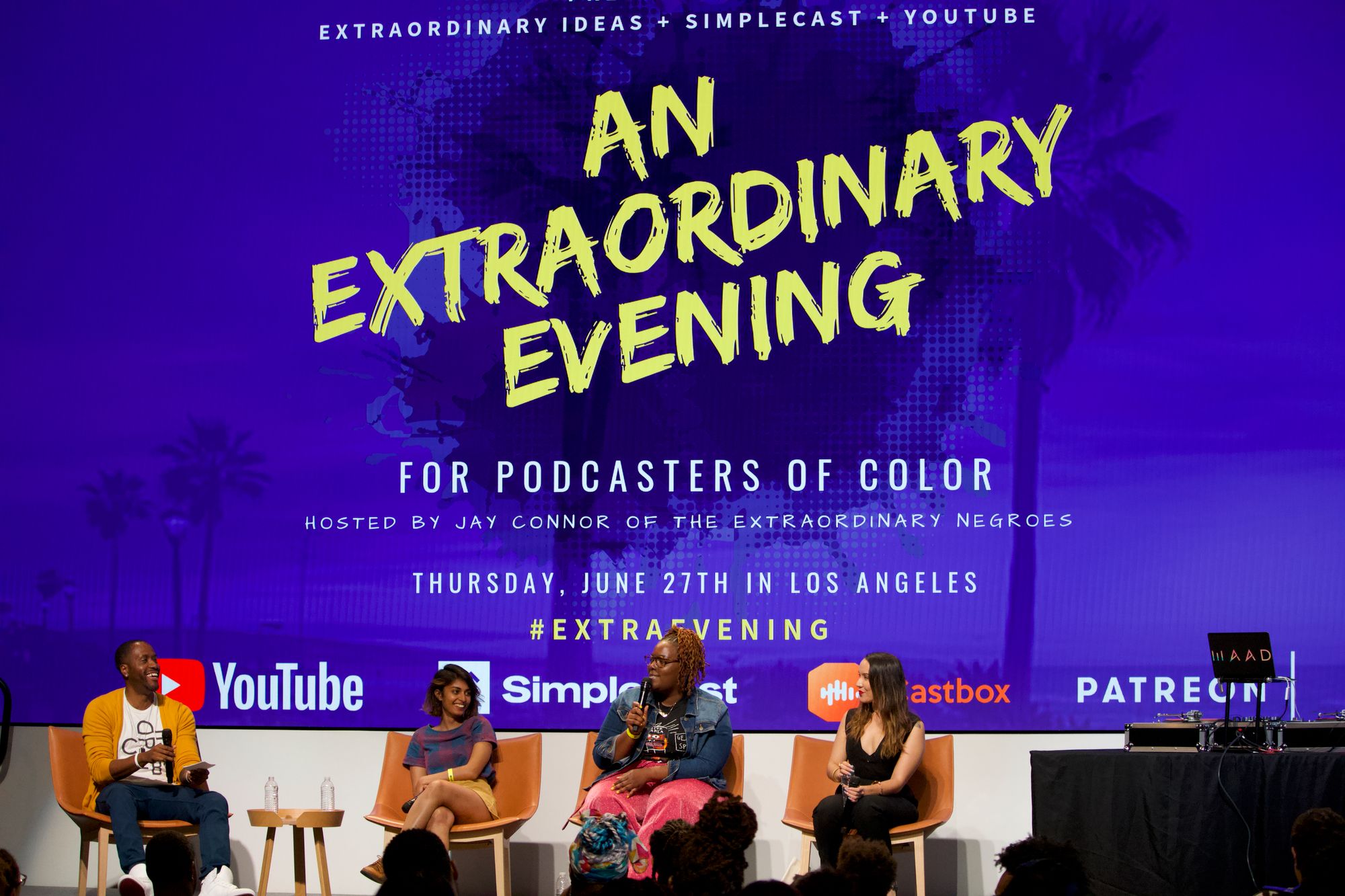 About the author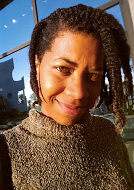 Madeline Wright produces the podcast "A Mad Vox" that explores the art of tackling ambitious creative challenges like National Novel Writing Month. She is a writer, a musician, and lead editor of wocpodcasters.co a thriving hub for an inclusive community of podcasters, most of whom happen to be women of color.