Announcements
Related articles: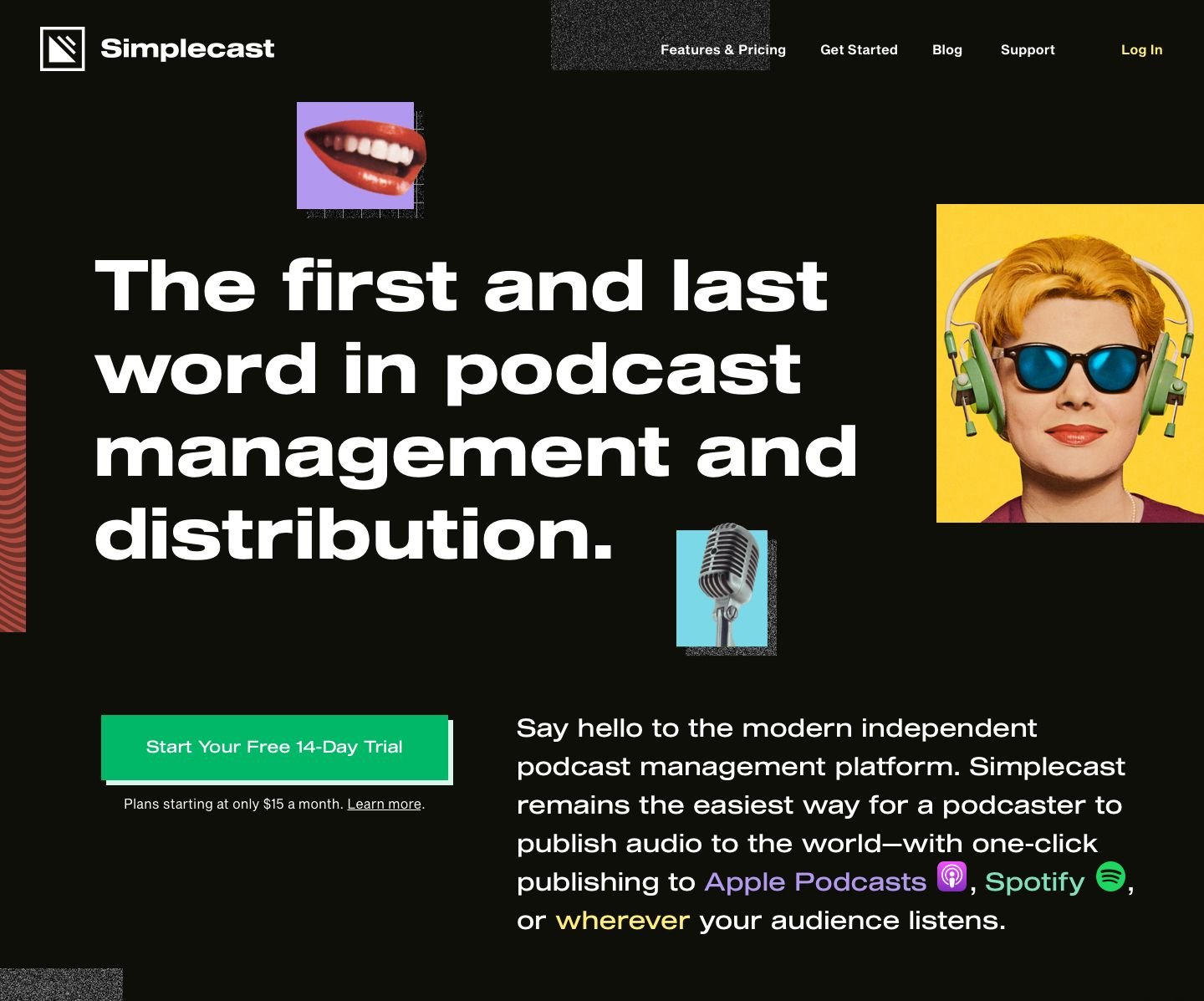 Podcasting and the data around audio has been stuck in the past far too long. So, we built the platform we've always dreamed of–a platform for the serious, independent podcaster. Faster, more powerful, and totally accessible to everyone. And we're finally ready to hand the keys to you!
We've got our eye on our future, the industry's future, and your future. That's why the new Simplecast is the most innovative, intuitive, and scalable podcast delivery infrastructure available today. As you grow, we grow. We'll have you covered from your first play to your first billion. And we're only getting started.
Check out some of what's new and what's to come!‌‌
Recast®
Already loved by many of you in its beta over the past few months, Recast is now available to everyone. A first for the industry, Recast empowers creators and their listeners to easily clip and share customized audiograms of their favorite podcast on social media. It'll even offer insights into your listeners' sharing habits through all-new reporting tools. It's time to rethink podcast sharing.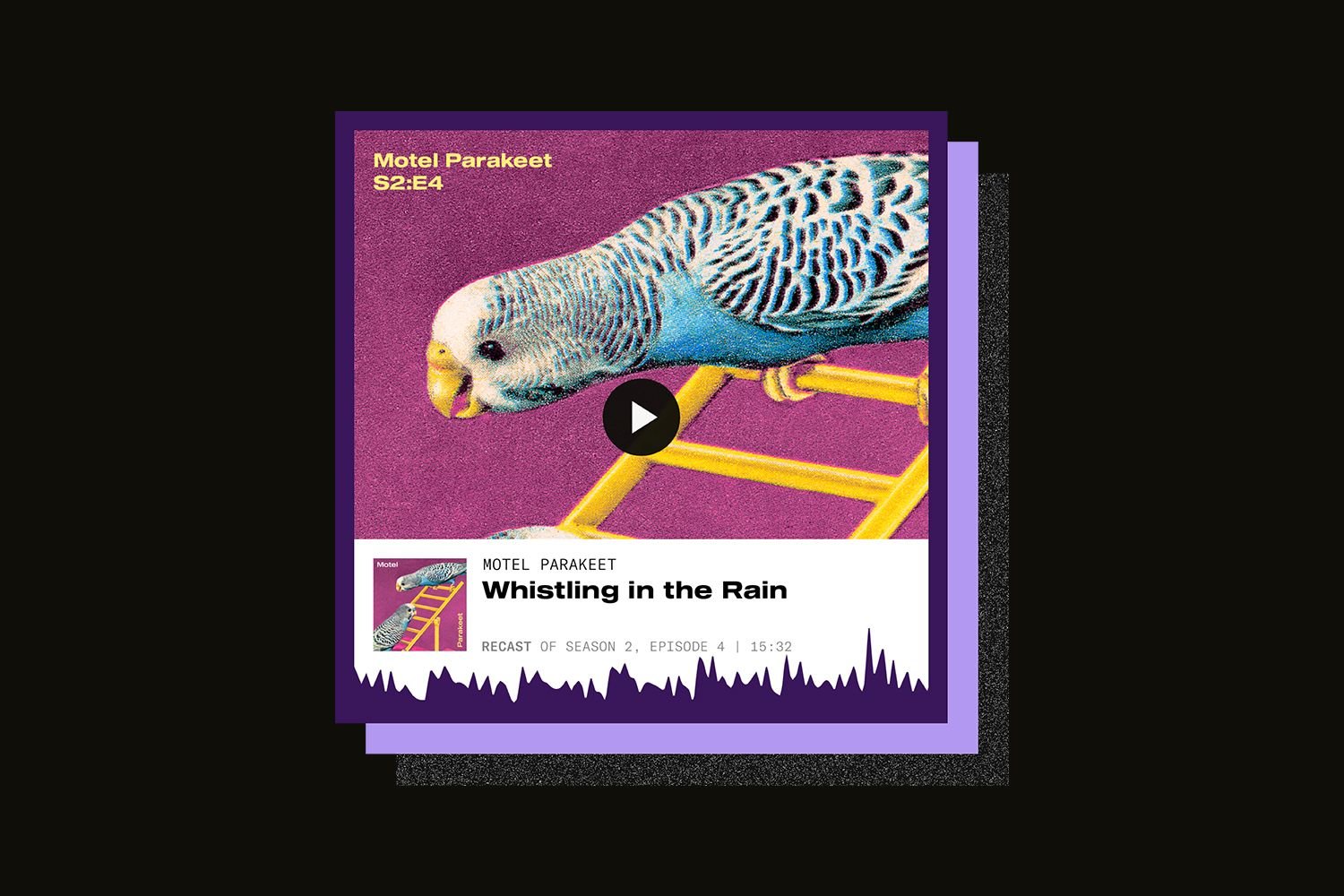 Analytics
We now offer the industry's most robust analytics, full stop. Meet Audience by Simplecast. Whether you're a beginner content creator, a network owner, or a brand, there's a Simplecast plan with analytics tailored to you. Analytics are the heartbeat of your show, and the foundation for making better content and monetization (if that's your goal). Understand your listeners better by seeing where they're listening from, what devices and networks they're listening on, how they're listening, when they're listening, and what they're listening to.
Your new analytics are IAB 2.0 compliant, so your numbers are industry-standard right out of the box. If you're using Recast®, now you can see and track which parts of your episodes are shared, where and how, so you can see and understand how your episodes go viral. Your new analytics will also make it easy to compare episodes. And, of course, reports - lots and lots of reports. We say they're the best, and we're currently undergoing IAB Certification to prove it. We've finally made enterprise-scale analytics affordable for podcasters everywhere.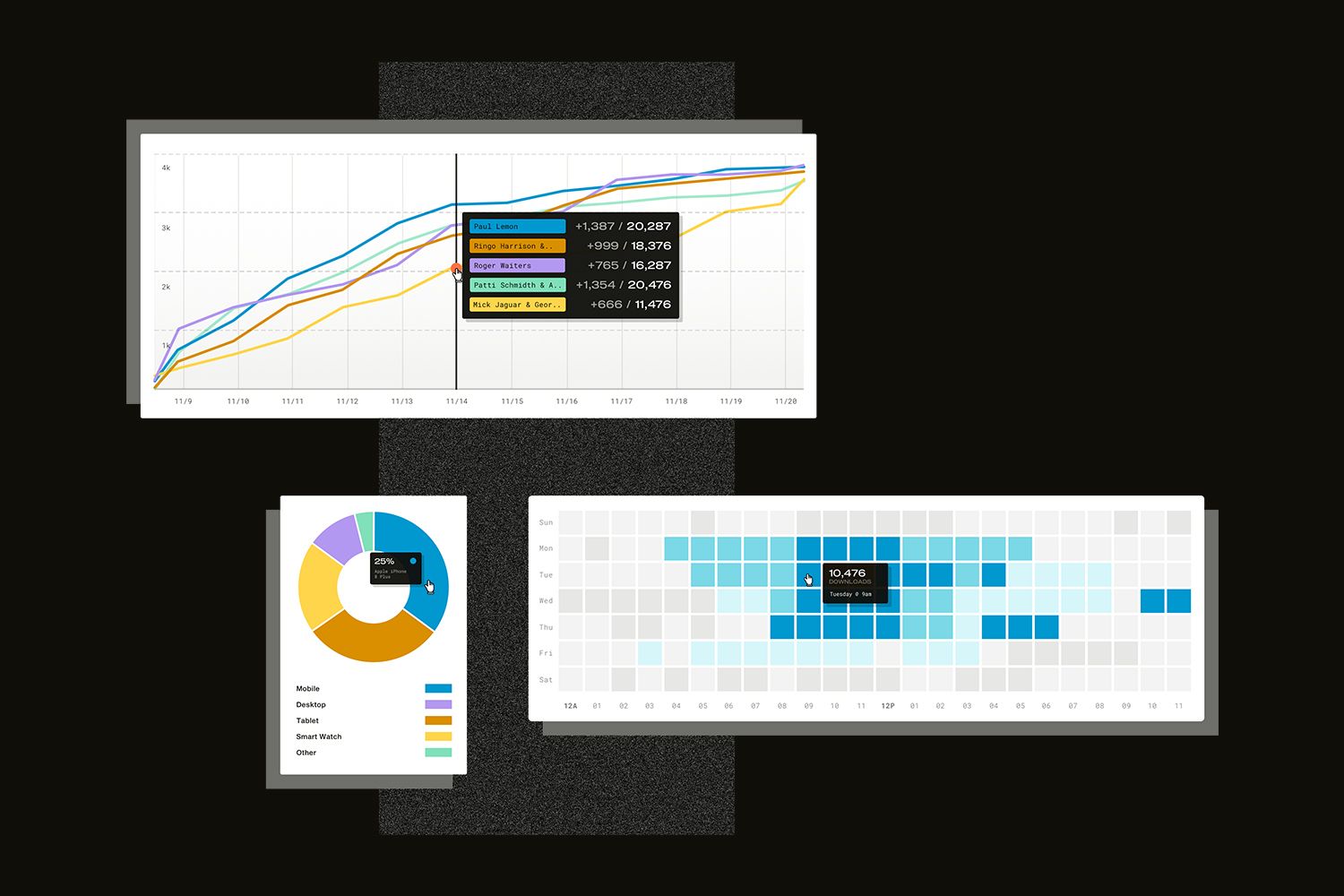 Sites
With Simplecast's all-new Site builder, creating a website for your show is as simple as publishing your first episode or trailer. It's built for podcasters, so you can avoid the headaches of working with a site builder or web host that doesn't see audio as a priority. Customize the theme colors, create additional pages, and you're good to go. They are beautiful, mobile-friendly, and optimized for search engines. Plus, HTTPS security on all domains (and tons of new customization tools to come). Be a podcaster, not a webmaster.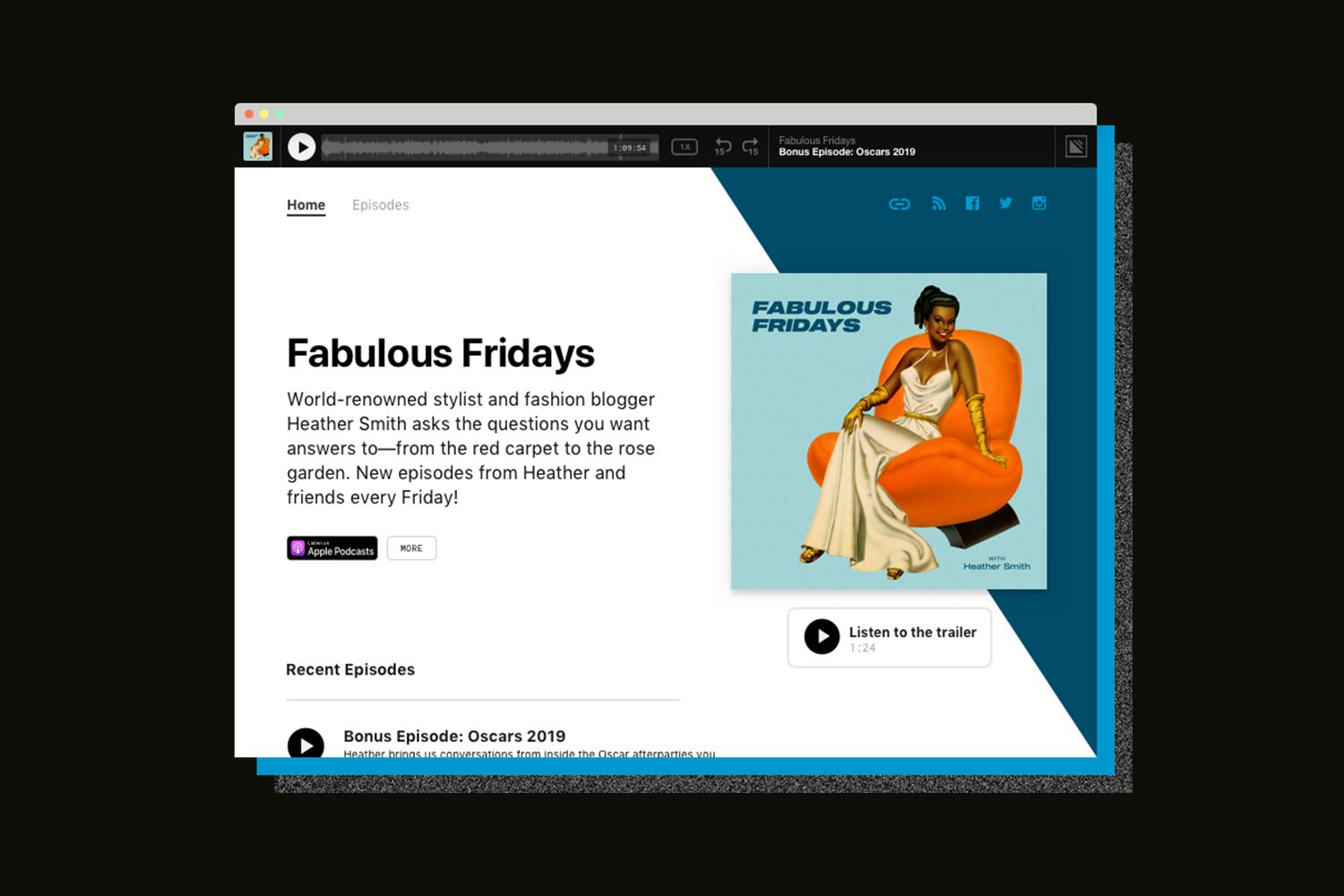 Web Players
Podcast discovery still happens in the web browser. We know this, so we're arming you with the most beautiful, robust, and intelligent web players available. Whether you want to embed a single episode or an entire show, we have you covered. They're oEmbed-ready, making it effortless to use them on site-builders like Squarespace or Wordpress, blogs like Medium, and across social media. They can also report your listeners' listening speeds, share points, and drop-offs, as well! And because so many of you asked, new color customization options are also available. Our players are at the top of their game.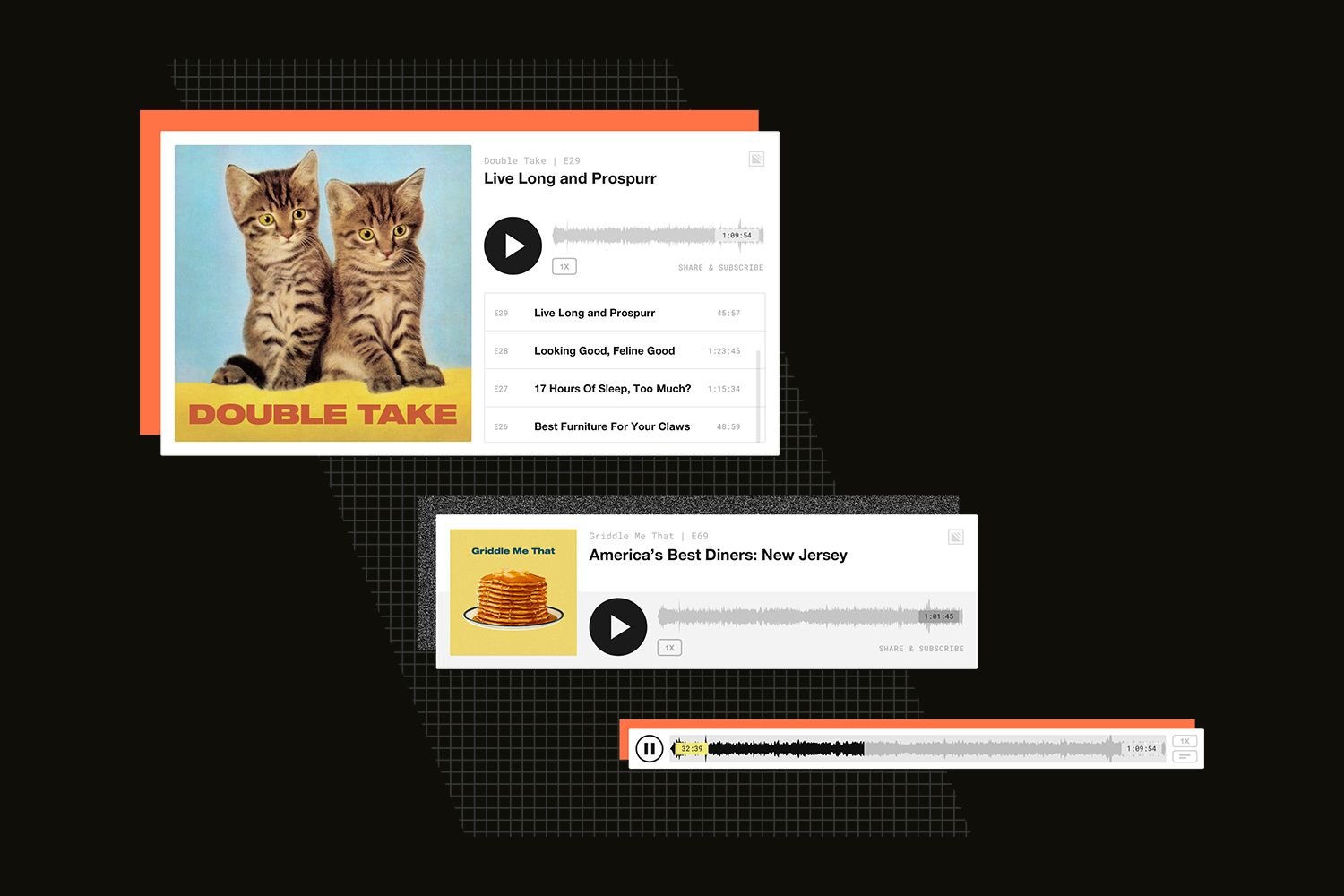 Team Management
We know it often takes a village to do what you do. And we care about your privacy and security. So, we've updated "Managers" to "Team Members" and put you in complete control of each person's type and level of access to your podcast platform via three permission types: Viewer, Editor, and Manager. (We've also made it easy for you to disable Team Member access, too, though we hope you'll never have to use it.) Together we can do so much.
API
Our new API is the most advanced audio publishing and distribution API available anywhere, bar none. It was made for podcasters, and now developers, too. Want to build your own website? Sure! Create a upload tool? Done. Need an internal analytics dashboard for your company? Okay! We're moving the RSS standard into the 21st century. If we can build it, so can you.
New Pricing Tiers
Current Simplecast customers are grandfathered into an exclusive plan giving access to long awaited tools. For those that are new to Simplecast, you can choose one of three plans–Basic, Essential, and Growth. We may have created the most powerful (and good looking) hosting and analytics platform on the market, but we want it to be enjoyed by all, no matter the show's scale or revenue. For this very reason, plans start at $15, with a 14-day free trial to kick the tires. Learn more about our new Plans (and Simplecast Professional)
Where we go from here
The all-new Simplecast is only the beginning - it's a strategically formed foundation upon which we will build the future of podcasting tools. From monetization to better understanding your show's growth with benchmarks, our entire roadmap is all about you, the creator. I'll be sharing more on this in the coming weeks, so stand by.
In the meantime, go see for yourself. Simplecast makes professional podcasting easier than ever—whether you're totally new to audio, or already a seasoned creator. See you soon!
–@brad ✨
TL;DR: It's here, it's great, come see for yourself!‌‌
Press inquiries? Email caitlin@simplecast.com