On Simplecast Spotlight
Related articles:
We love to highlight Simplecast members who are totally killing it. Scotty Russell's custom episode artwork caught our eye when we saw it in the Simplecast Members Forum Facebook group, so we decided to ask him a few questions to learn what he does On Simplecast.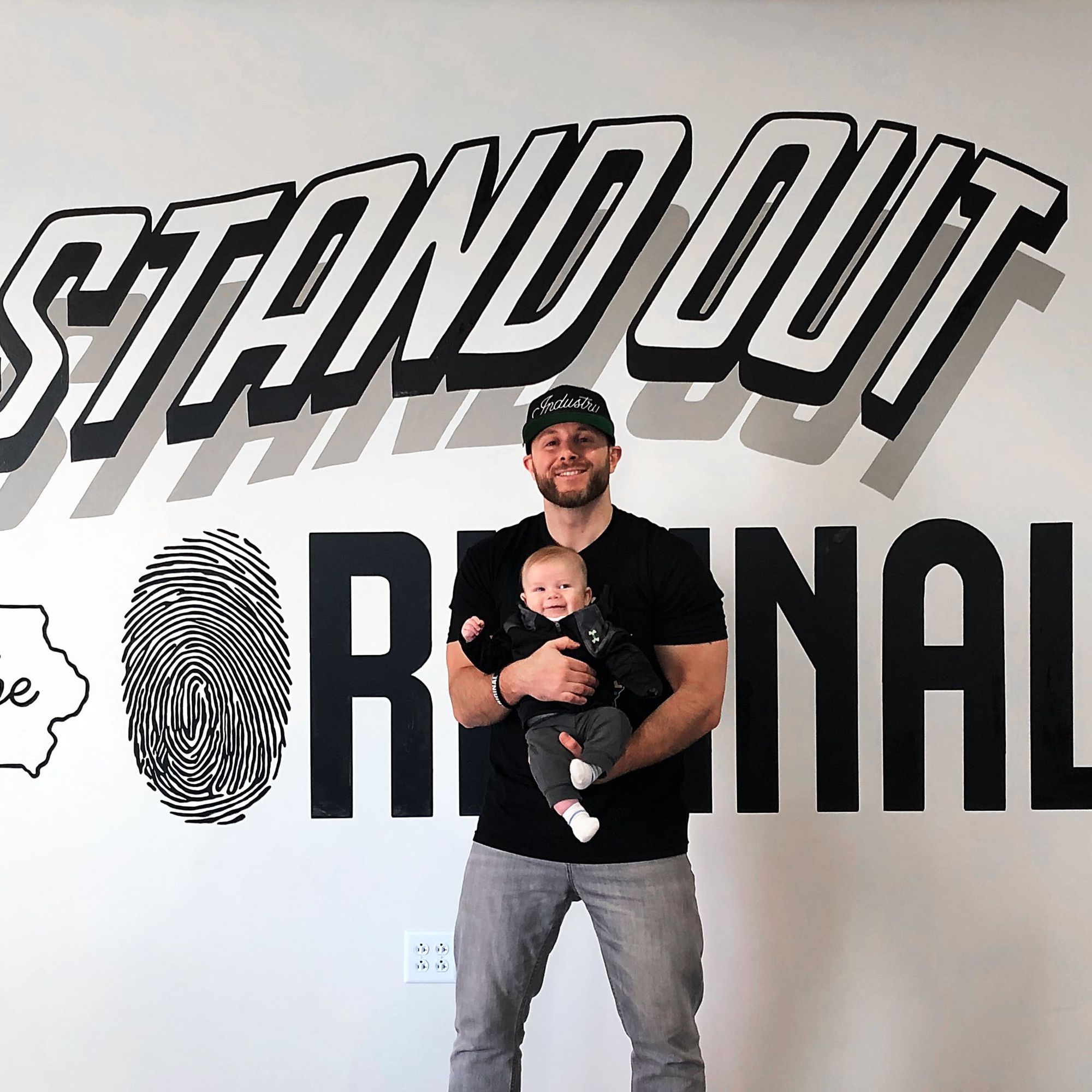 What's your show's name?
Perspective Podcast | Fuel for Your Mind & Creative Grind
What's it about?
The Perspective Podcast exists to help creatives not only gain the skills you need to excel as an artist or designer, but it aims to sharpen your mind so you can overcome the adversity that comes with pursuing something that's important to you—especially outside your day job
It's a blend of solo episodes and interviews with some of the biggest creative juggernauts in the game. We dive deep into the process and the failures that lead to success with the intent of inspiring listeners to make an impact with their work.
How long have you been podcasting?
I started the podcast August 19th, 2016 so almost 2.5 years.
Why did you start podcasting?
I stumbled my way into podcasting because I first stumbled into blogging in June 2015. Blogging then randomly led me into public speaking in February 2016. My second talk ever was in front of 800 people at Creative South Conference in April of 2016 and I almost said no because I was too scared of failing. The talk went extremely well, and I had waves of people telling me I should start a podcast. I realized my speaking skills were much more impactful than my writing at the time, so I figured if my message could get more reach, then it's something I should pursue.
Comparison, the fear of being judged by trolls and peers, along with my perfectionist side held me back from starting. Finally, I set an August 19th date to hit publish to create a sense of urgency and I've been figuring it out week by week ever since—and it's still not perfect!
Where do you podcast/what's your setup look like?
My setup is soooooo basic. We converted the ONLY guest bedroom in our home into my office / studio. I've made every episode with my Blue Yeti Blackout, a pop filter, headphones and Adobe Audition. This year I plan on upgrading equipment as well as putting myself in a position to record more on the road and live events.
What's your favorite podcast to listen to?
It all depends on the season or mood I'm in. Personal development wise, I love listening to Lewis Howes School of Greatness. For business, I binge Smart Passive Income with Pat Flynn, Passive Income for Designers,The Gary Vee Audio Experience, Building a Story Brand, The Futur with Chris Do, and the Honest Designers Show. For podcasting, I listen to fellow Simplecast Employee and rockstar Aaron Dowd's The Podcast Dude, The Audacity to Podcast and The School of Podcasting. For entertainment, I listen to The Joe Rogan Podcast and Lore.
What's one big mistake you made in creating your show–and would you go back and change it? How?
I'm going to break the rules and give you 3 big mistakes.
When I started, I didn't have a perfect listener (avatar) in mind. I didn't know who the exact person I was speaking to—more specifically, I didn't understand their psychographics (beliefs, pain points, lifestyle, etc.).
The name of my podcast, Perspective Podcast, along with my description of the show was too vague and didn't clearly explain who the show was for and why it provided value to them while using specific keywords that related to a potential listener. Luckily, I had built an audience on Instagram first and carried them over slowly until I understood what my audience was seeking so I could provide that solution.
My original cover art was trash. Knowing what I know now, I would've put more time into understanding my intention behind who this was for, what language they speak and how can I speak specifically to those pain points.
I then would've strategized this information into crafting better cover art, having a tagline and a description that made it clear as a fresh pair of contacts who, exactly, this was for and what's in it for them.
What's the most inspiring thing you read/listened to/saw/did in the past few months?
I received a ticket to go to Lewis Howes Summit of Greatness conference back in October through Lewis himself spontaneously through Instagram. It was a life changing experience, to say the least, as I realized [...] opportunities, success and money will come my way when I'm ready for them—in the meantime, I need to continue to grind, serve others and not be a dick. Learning these things about myself really helped me find a lot of growth and success closing off 2018 strong and building momentum going into 2019.
Any advice for new podcasters?
Be strategic about what you call your podcast and avoid being too clever or vague.
Know who your specific listener (avatar) is and how you can speak to and provide a solution to their biggest pain point(s).
Make sure people know immediately what's in it for them in your description, in the intro of your show and wherever you promote your podcast online.
"You can't make everyone happy, you are not pizza." What I mean by this is stop trying to create for the masses, and make killer content that goes for depth and not width with the people who it's meant for.
Engage with your listeners, respond to every comment or message to build that relationship, don't be afraid to show people your personality and human side in your show and brand, and provide value by educating, entraining or inspiring change.
Don't let perfection and comparison hold you back from starting—throw yourself into the fire and figure it out along the way
What's your party trick?
Get enough vodka in me and from time to time I'll unwind and bust a few rhymes about life and design. Expect my debut EP or album...never.
Anything else you want to talk about?
If you're craving lettering, illustrations and murals that center around good vibes, pizza, cats, coffee or outer space then follow my work on Instagram @PRSPCTV_CLLCTV. I actively share the process on my stories and enjoy connecting and answering your questions through DMs. Otherwise, follow the podcast on Instagram @PerspectivePodcast where I share weekly custom episode artwork from my guests and me. I also feature rad listener artwork inspired by the show.