Simplecast News
Related articles:
Want to show advertisers your analytics without granting them access to your Simplecast account? Looking for ways to attribute ad success to your show? Need third-party verification of your analytics?
Now, podcast creators and publishers using MAE on Simplecast can leverage third-party attribution that's tailor-made for podcasting, from Chartable and Podsights.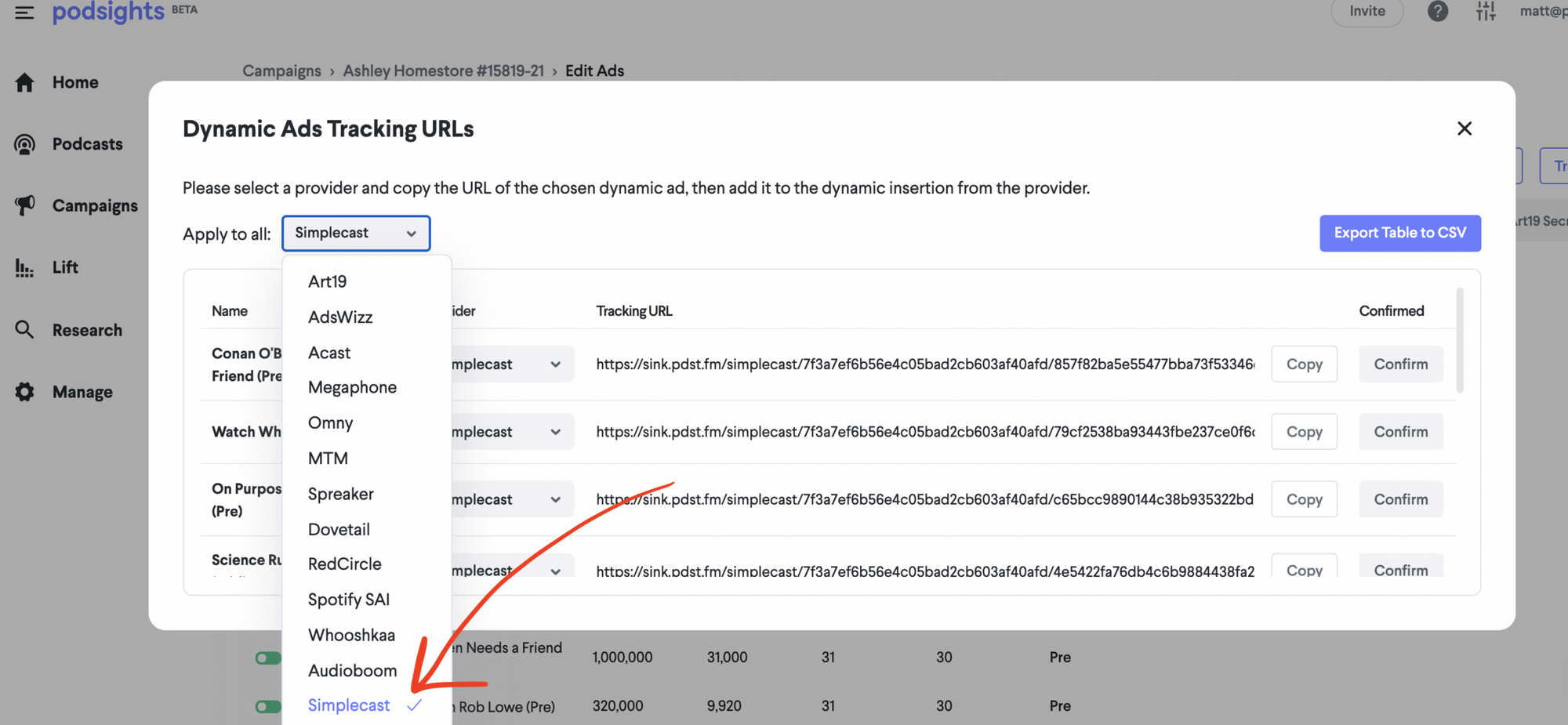 The next time you're setting up a campaign in Chartable or Podsights, you'll see Simplecast as an option under the "Choose a DAI platform to generate a pixel" dropdown. Simply copy the pixel and paste it into MAE. You'll be able to use one pixel from each service per campaign.

Interested in using MAE or joining one of our Enterprise plans? Reach out here.