There's a lot of overlap between creators of all stripes. We hear it all the time–YouTube creators pondering podcasts, podcast creators wondering how to leverage YouTube, and both camps looking for ways to connect with their audience and measure their successes. That's why we were happy to join forces once again with the YouTube Space team to present a panel in Toronto from some of the brightest stars in podcasting about what podcasting success really looks like. Couldn't make it? No worries! Check out some of the takeaways from Dan Misener (Pacific Content), Tanya Springer (CBC), Lindsay Michael (CBC), Takara Small (Metro Morning, The Globe & Mail), and Hannah Sung (TVO) below.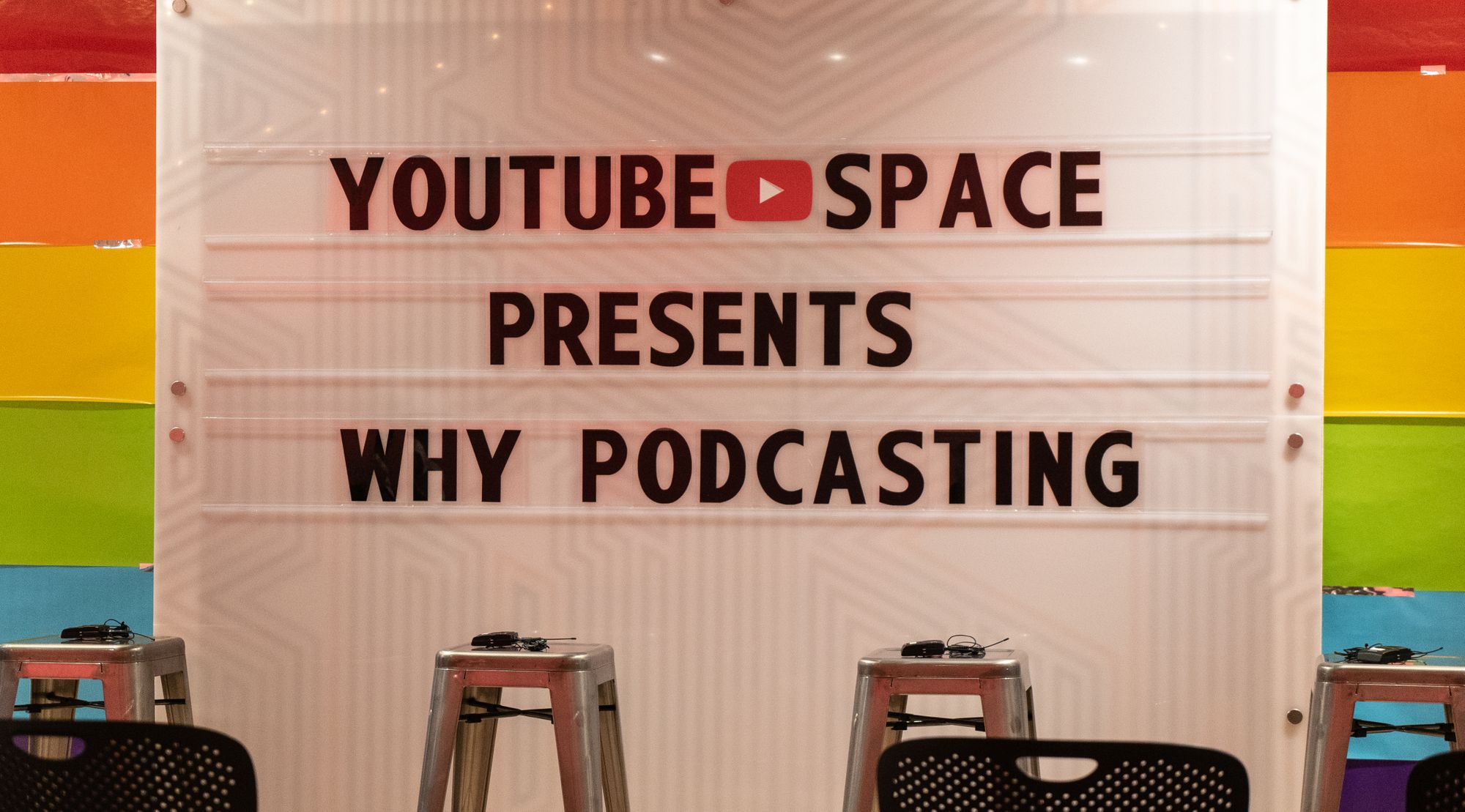 There are different ways to measure success
When an audience member asked the panelists "What's a good download number?" we knew we had a spicy question on our hands–benchmarks for podcasting success vary widely, and are always a hot topic. Dan offered a useful nuts-and-bolts method of figuring out a good number: if we know the size of our target audience, we can extrapolate out what percent of that would be a runaway success. So if your Millennial Rochester podcast is hitting 20% of the millennial in Rochester, you can consider that a great show.
But Tanya pointed out that even though, yes, downloads matter (CBC is a public broadcaster and wants to be responsible with their funds, after all) increasingly, they're looking at their target audience–how are they reacting? Is word-of-mouth spreading your show, and are you meeting your audience's needs? And while shows like Criminal get 1 million listeners per month, for some shows, like ones that have 100k Facebook group members, the big KPI is engagement, not downloads. In fact, when the CBC acquired one of their three podcast acquisitions, Lindsay didn't even know what the show's numbers were–the content was great enough to be compelling on its own. As Hannah says, "It's really beautiful to think about how independent podcasters could be involved in negotiations like that without talking about numbers. It's a breath of fresh air. And it's so different from other mediums."
Audio and video are two different animals
What are the differences in story-telling between video and audio? And how do you edit for both? There's a surprising amount of overlap–for instance, Hannah edited her first podcast in Final Cut because of her video background! But audio story-telling brings you back to basics: how do you tell a story in a bar? How do you tell a story to a child? Audio storytelling should feel effortless. Lindsay mentioned that some of the most interesting podcasters come from TV and film, especially people who found TV and film production to be too expensive. (The caveat from Tanya being that writing for audio and writing for TV and film are *so* different!) Tanya also mentioned that people clam up around a camera in a way they don't in front of a mic, so podcast creators can foster more intimate and revealing conversations and interviews.
Your audience won't grow without you
Between research, scripting, recording and editing, it may feel like the most important part of podcasting is in actually making the podcast. But as Takara says, "Building an audience isn't just putting your podcast out there! There's a lot of work that happens outside of the studio. Real world engagement equals real world downloads. If you know your audience, you should know where they congregate, and find them." (So make sure you know your audience!)
Low start-up costs with podcasting are a boon
Takara explained how podcasting opened a lot of doors for her, saying "I'm black, I'm young, and I'm a woman. I don't look like the traditional tech reporter, but podcasting allowed me to establish myself as an expert." Because of podcasting's low cost to start–just a microphone costs a lot less than the full rig expected from most YouTube creators–it offers opportunities to marginalized creators by being more accessible.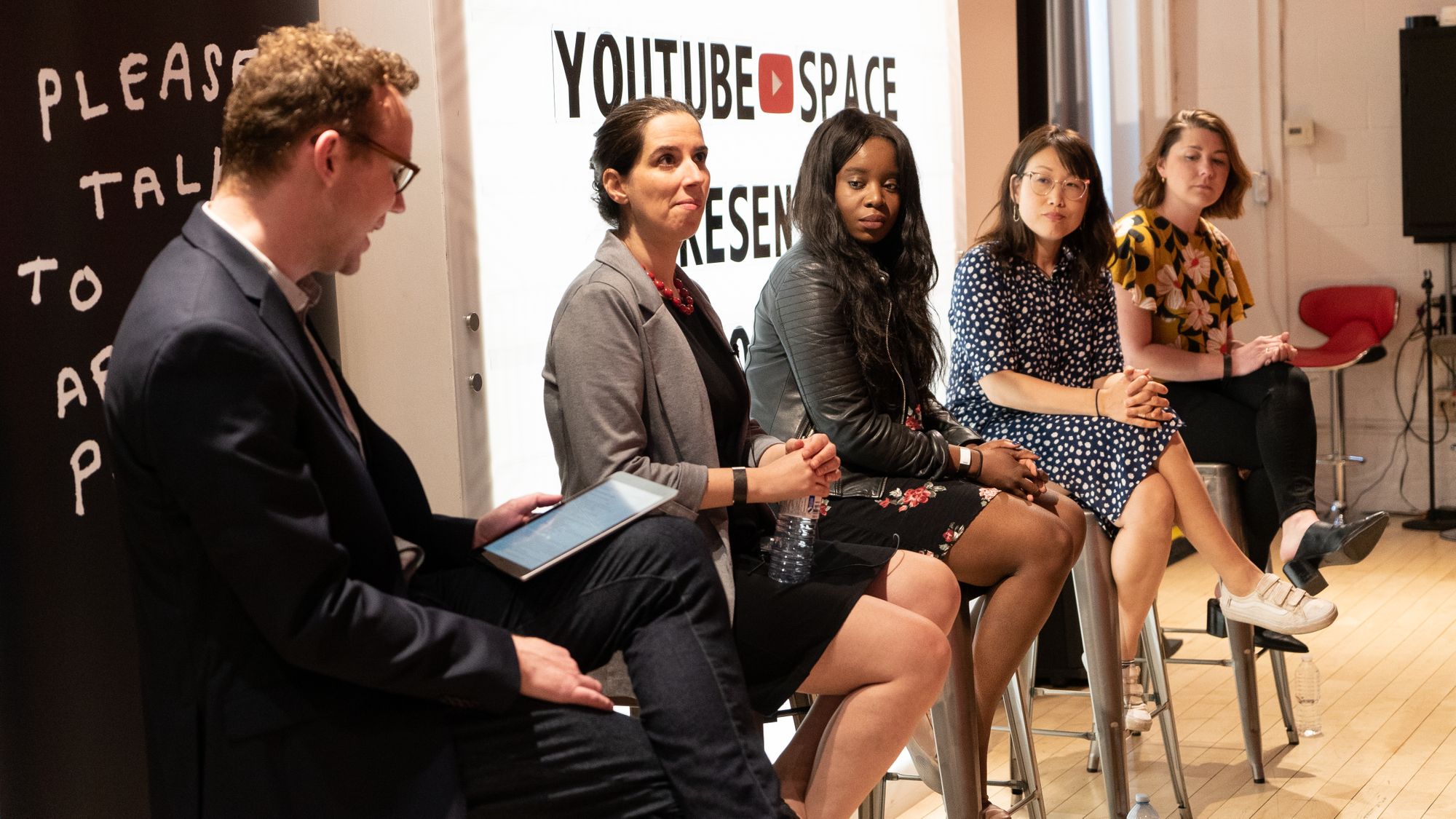 We had a great time in Toronto, and can't thank the YouTube team and our panelists enough! Follow us on Twitter to hear about upcoming events in your neck of the woods!