Simplecast News
Related articles:
A new platform offering a unique answer to dynamic audio and ad insertion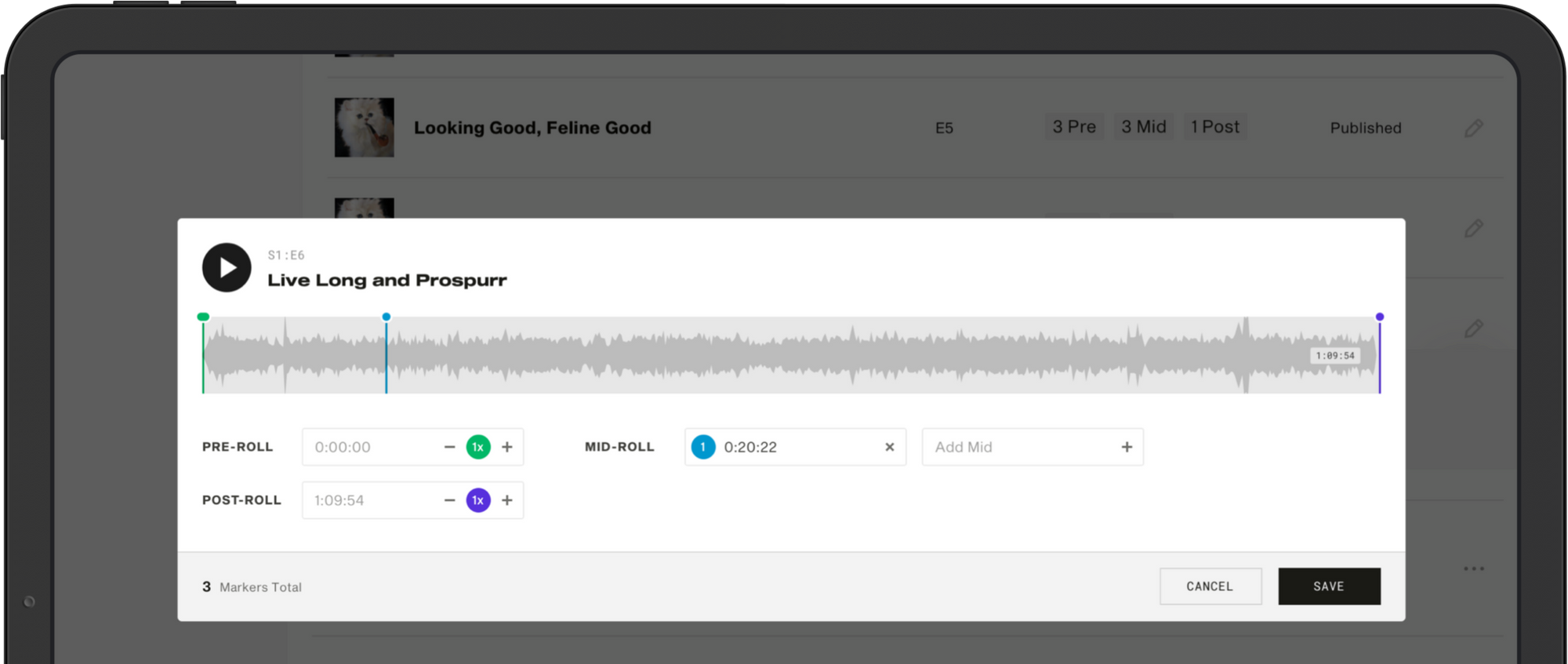 Exactly one year ago, pulling from our previous 6-year learnings as an independent publisher-focused podcasting CMS, we diversified our focus and launched an all-new enterprise-scale Simplecast. The goal of this new platform was to take a step back, reassess technical inefficiencies of our industry, and then solve for them.
While many focused on podcasting's ad models, or the YouTube-of and the Netflix-of, the underlying issues in the industry of scalability and measurement were going ignored. We knew that, for creators, trying to grow and monetize a show without a strong understanding of the audience, the cart was being put before the horse. So we began innovating in areas where no one was.
Now, 12 months later, we have continued to expand our Audience data studio– releasing a patent-pending process of listener measurement and reporting, focusing on consumer privacy (yes, GDPR- and CCPA-friendly). It has quickly become the system of record for many of podcasting's largest publishers. We introduced industry-first reports for unique listeners, stickiness and churn–all while becoming certified by the IAB Tech Lab. We also expanded our API to include secure, private distribution for paywalls or large organizations looking to scale internal podcasts.
All that said, a big part of our past six months has been tightly focused on developing a product to help creators and businesses more efficiently monetize audio content. At our core, we believe data brings value to more than just advertising dollars. Data drives insights which creates better content! So, when it came to DAI (dynamic ad insertion), we applied those exact same principals and beliefs.
Meet MAE
Simplecast's Moveable Audio Engine (MAE, pronounced just like May) allows publishers to dynamically deliver advertisements and host-read content, or back catalog promotions to first-time listeners. We don't call it DAI because, well, it is becoming so much more.
In the coming months, MAE will integrate with our previously mentioned patent-pending listener measurement, allowing publishers to deliver dynamic content based on cross-podcast listening behavior and content preferences, while also providing the foundation for our attribution measurement tools. Yet where standard ad delivery requires standard ad practices, MAE arrives fully-featured — ready to deliver advertisements to pre, mid or post-rolls. Set multiple markers, stack ads to compete based on priority, run in order or randomized, even deliver your impressions evenly paced or as fast as possible. If there's a buzzword you desire, MAE will have you covered.
Yet it's beyond these standard use cases where MAE's brilliance will shine.Run multiple host-reads for the same advertiser, ensuring that your audience won't hear the same version twice. Deliver a different set of ads to a specific app or deliver with no ads at all. MAE has a bright roadmap for the year. And coming later this month, we'll further flex MAE's muscles–unveiling a huge industry first for dynamic podcast content. It's absolutely fantastic, and I cannot wait to share.
MAE 1.0 began rolling out to Simplecast for Enterprise plans in late February, and will continue throughout the spring. If you're a Pro or Enterprise client, and MAE is not yet available in your dashboard, you can expect us to be in touch shortly.
If you've been eyeing the industry's leading analytics and API, but dynamic ad delivery has held you back from saying hi, then wait no longer.